ready to assemble & fully assembled cabinets available
We partner with major US MADE and imported cabinet lines. With so many options available we can offer price points to meet any project budget. Our main kitchen cabinet lines take around 4-6 weeks from production to project site. We can also install your cabinets for you giving you a 'ONE STOP SHOP' solution.
By being a TRADE ONLY supplier means we can give you the best service and price and the right product to suit all your project needs. We know and understand the business and what is required for builders, contractors and designers. We provide cabinets for the kitchen, bathroom, laundry, bedroom, home offices, and even commercial offices and retail spaces.
Send us your plans or specifications and we'll have a quote back to you in less than 72 hours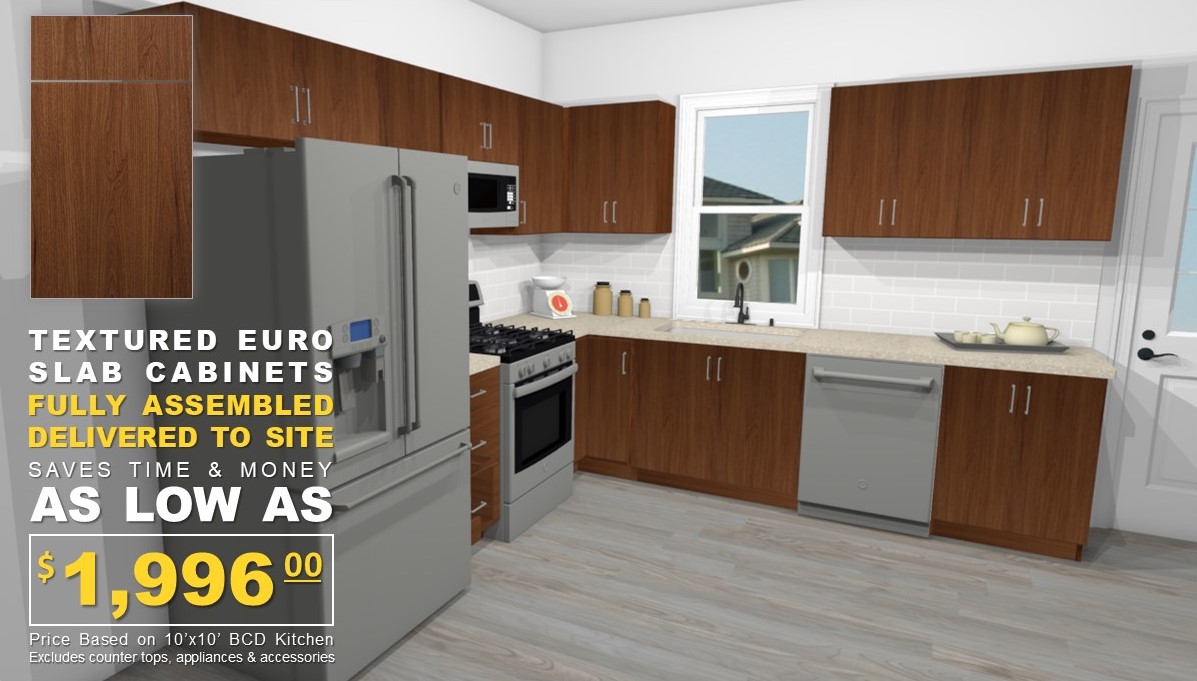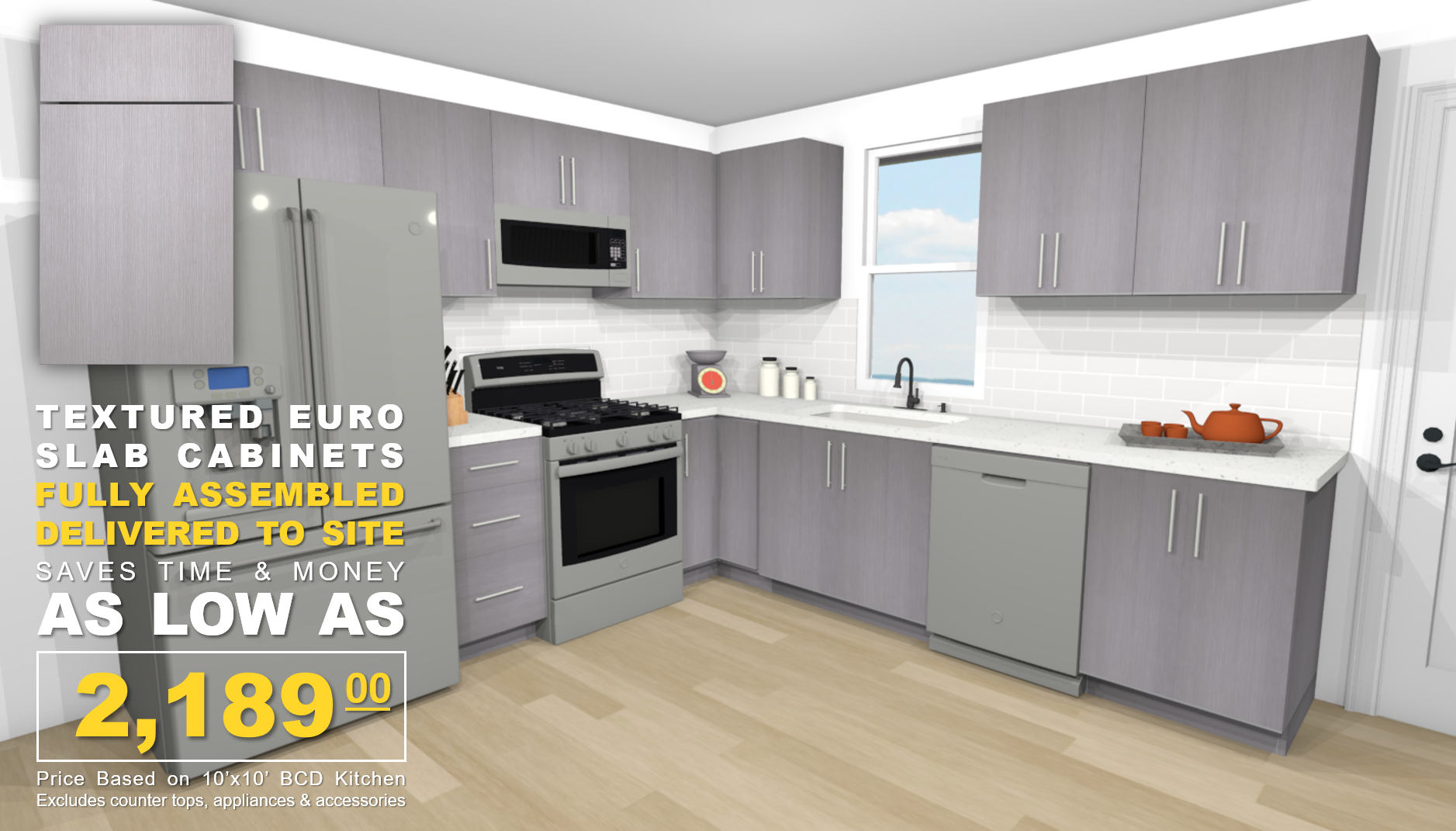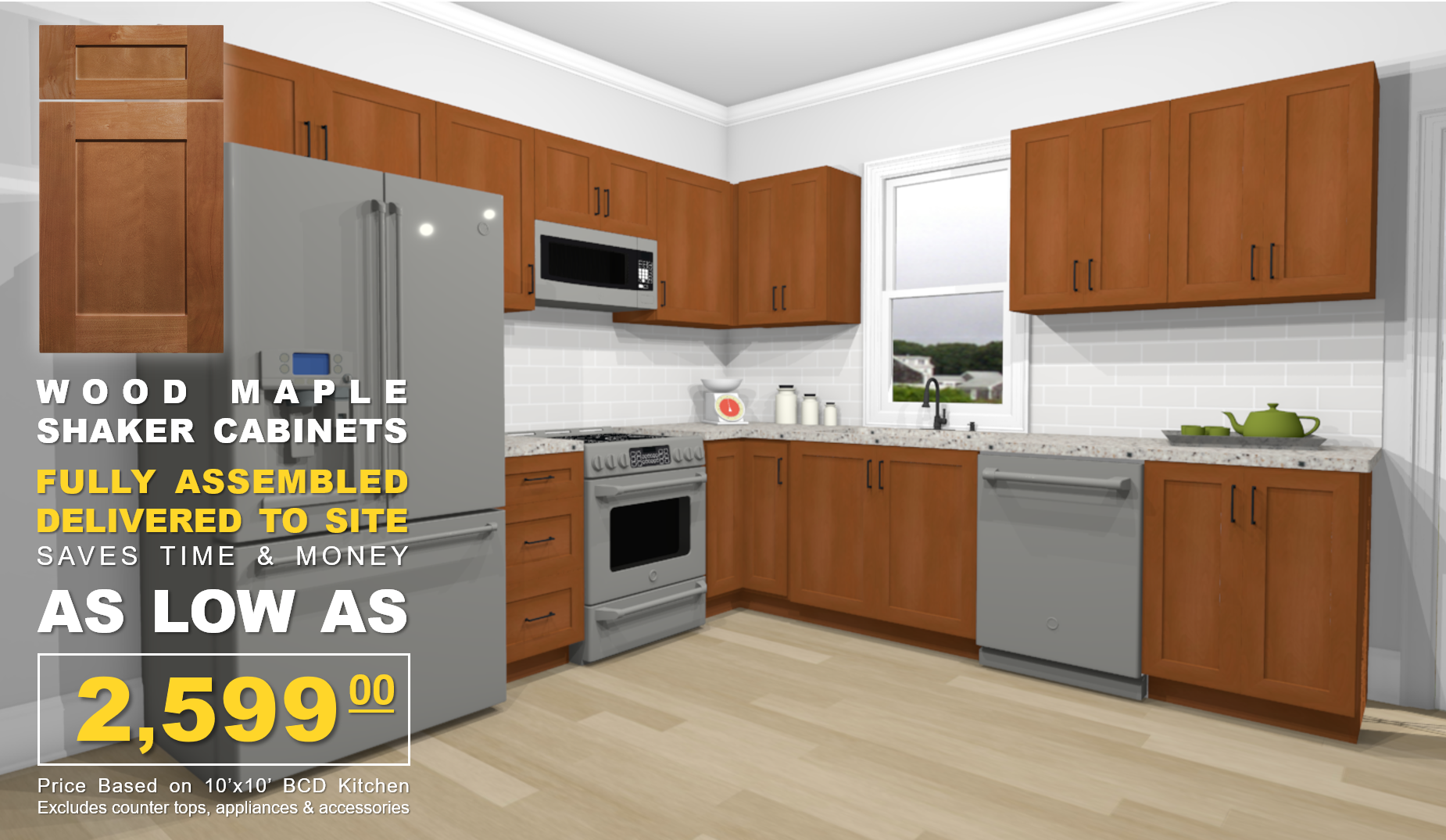 CONTACT US FOR OUR INSTALLATION PRICE — UPGRADES TO FULL 3/4" PLYWOOD CABINETS WITH SOFT CLOSE AVAILABLE
CABINET BRANDS
Envoy Cabinetry offers cabinetry with timeless style, function with beauty, encompassing upscale features with practical value. Each cabinet exudes quality by utilizing premium veneers, solid wood frame doors, and durable laminates. Our in-stock selections have been carefully researched to bring you the latest trends in style and color. Kitchen cabinetry isn't all Envoy specializes in. Let your creative side explore the endless possibilities in the bathroom, home office, entertainment center, bar and closet. Envoy cabinetry considers it an honor to be considered for your cabinetry project. We strive to provide the utmost in service and complete on-time delivery. Our warehouse is fully stocked to allow quick response time in the event there are any unforeseen changes or needs in your plans. All Envoy cabinets are built solid with exceptional durability.
Woodland Cabinetry. Family Owned, American Made. As an independent company with a proven track record of more than 20 years, Woodland builds affordable custom cabinetry that reflects your personal style and helps organize your life while creating the least impact on the environment. Quality is at the heart of every cabinet Woodland creates. Their custom approach combined with the use of the finest quality materials and pride in craftsmanship, offers assurance that your dream space will live up to your quality expectations. Unlike larger cabinetry companies, Woodland don't build inventory. Woodland build your custom cabinetry just as you envision it. It starts with kiln-dried rough lumber, which is then processed through to your exact specifications. Many cabinet companies buy their doors and mouldings, from outside vendors. Woodland manufactures the majority of their products in house for better control and better quality. All Woodland finishes are hand applied to achieve the finest handcrafted look.
Siteline cabinets deliver exactly what you see for your new kitchen, master bath, mud room, laundry or home office areas. Siteline provides a variety of styles, materials, finishes and color choices so you can personalize your new spaces to precisely your taste. It's your room, it's your style. Siteline build everything to your specifications and construct everything in their state-of-the-art manufacturing plant in Virginia, where cabinetmakers and skilled finishers use the latest technology with exacting standards. Siteline also offer many pre-configured choices, and build within engineered standards so they can create quality cabinets faster than a typical plant. Siteline is made to order and delivered with ease.
Greenfield. Today's kitchen defines a home's scope and atmosphere and the choice of Greenfield Cabinetry defines the homeowner's taste and style – the immeasurable pleasure of superbly crafted, richly finished cabinets that exude warmth and beauty- and behind each cabinet door, consummate convenience and order. An investment that makes lasting sense. The quality and value of Greenfield Cabinets is beyond compare – from the choice of the finest woods and finishes, stains and paints, colors and styles – to the myriad of creative configurations to meet every need – to a superb selection of stunning accessories.
Cuisimax started in Canada in 1967 known then as Cuisines MRS. Located in Victoriaville, Quebec it has since come to be regarded as a leading manufacturer of high-end kitchen and bathroom cabinetry for the North American markets. For fifty years, Cuisimax has continued to pursue improvements in quality and consistency, as well as stylistic advancements and expansion of product lines. Cuisimax attributes its success to the diversity of the products they offer, all of which are custom crafted from the finest hand selected woods in a variety of quality species.
Lauriermax is known as one of the finest custom cabinetry manufacturer's in North America. The company originally began as a small cabinet shop when passionate craftsmen decided to bring the art of custom cabinetmaking up to manufacturing capacity. Crated for designers, Lauriermax inset and full access lines offer an amazingly diversified selection of door styles, wood species, colors and specialty finishes. Designers from across North America love Lauriermax for its extended flexibility and its capacity to deliver the most detailed projects.
see a selection of our most popular door styles